Just finished making the crankshaft for the Kalamazoo.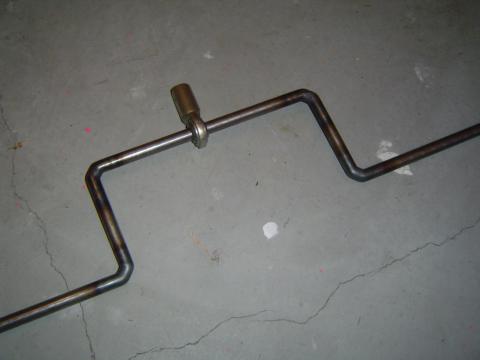 I ended up just taking a 5 foot section of 1/2" cold roll steel, clamping it up in my leg-vise, heating it up with my gas torch and bending it 90s degrees by hand. Took a couple of adjustments, but I ended up with something very close to true. I left the central U section wide on purpose, to allow room for the rod-end bearing to be added halfway through the process. Making it narrower wouldn't have done much good anyway, as the natural mounting points for the pillow blocks holding the crankshaft are 15.5" apart.
All that remains is to get a keyway cut for mounting the drive sprocket, and the crankshaft will be done.